Supplemental levy and bond votes will occur across the state in most all Legislative Districts this TUESDAY, MARCH 14.
Polls will be open at local precincts from 8am to 8pm.
Please do your homework and learn if the costs justify the increase.
PROPERTY OWNERS: YOU ARE THE ONES WHO PAY FOR THESE LEVIES and BONDS. YOUR TURNOUT IS ESSENTIAL to make your voice heard.
Momentum of citizen involvement has been growing at the national, state and local levels. Citizens need to continue to stay involved and show up for ALL votes.
Only the voters who actually turn up to vote will get to decide if these levies are wanted or not.
Steer the Republic, Drive the County, & Make Your Voice Heard!
Please VOTE This Tuesday, March 14th.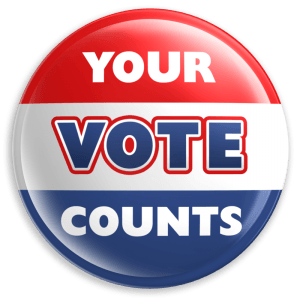 In Liberty,
Rep. Heather Scott